The Nomad Dinner Club is excited to feature reality TV's biggest celebrity chefs creating delectable masterpieces just for you! We have hand selected Premier Chefs from the best restaurants around North America and bring them directly to you! There is no other dinner club with this caliber of talent.
Chef Joe Sasto, Top Chef USA Season 15 Finalist
February 19, 2019
Edmonton, AB
Current Residency:
Los Angeles, CA

Occupation:
Executive Chef, Cal Mare


Joe Sasto dove head-first into the restaurant industry by mentoring under some of the Bay Area's most acclaimed chefs and restaurateurs. He found his love for cooking as a child, spending time in the kitchen with his mother. Instead of taking the traditional path of culinary school, he spent his undergraduate years at University of California at Davis, largely sustained by cooking gigs and his driving passion for food. Making his own way and after earning his Bachelor's degree, in 2010, he opened a restaurant as a line cook in Ukiah, CA, earning a swift education in the business, its pitfalls, and a passion of the restaurant world. Following a break to travel through Europe, Joe brought his newfound international inspiration to San Francisco at Quince's rustic Italian sister-restaurant Cotogna, before moving over to Quince. Under Chef Michael Tusk, he spent three years at the three-Michelin-starred restaurant, learning the ropes and roots from one of America's most celebrated Italian-influenced chefs. He was ultimately trusted to manage the handmade pasta program. Chef Joe then moved on to become Executive Sous Chef at Lazy Bear with Chef David Barzelay where he brought his pasta prowess and attention-to-detail working with Bay Area products and producers with great reverence. He recently moved to Los Angeles to serve as Executive Chef at Michael Mina and Adam Sobel's new restaurant Cal Mare.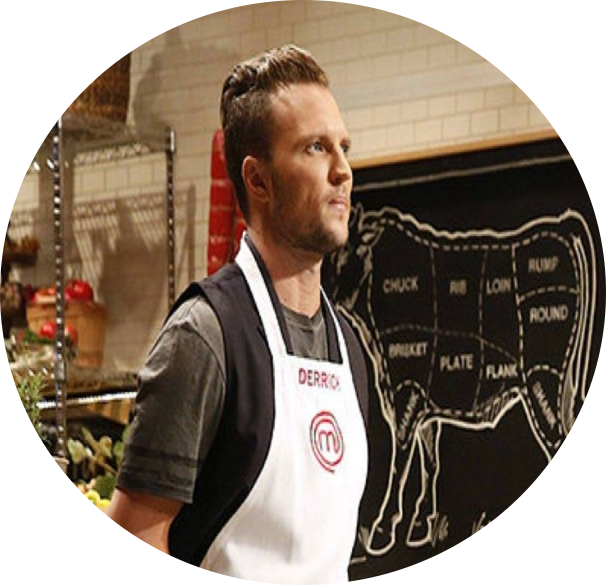 Chef Derrick Fox (Peltz), Masterchef USA Season 6 Runner Up
2019 - TBD
Current Residency:
Santa Monica, California

Occupation:
Private Chef

Derrick Fox (aka Peltz) is a professional drummer turned Chef. Born in Fort Meyers, Florida and living in Los Angeles for the past 10 years. Derrick has toured as a drummer for numerous acts on some of America's biggest stages. As long as he can remember, Derrick has a natural talent and love for food. In late 2014, Derrick decided to submit for a chance to compete on the world's biggest cooking competition, MasterChef. Not only was Derrick the "fan favourite" of Season 6, he proved week after week that his artistic food, risk-taking and dynamic personality would lead to a huge career in the culinary world. After completing MasterChef Season 6 as runner-up, Derrick has traveled across the United States doing personal appearances, judging cooking competitions, as well as cooking for high-profile events and recognized clients. His endeavours continue in 2016, in China, Mexico and many other appearances. This young rockstar Chef is only getting started.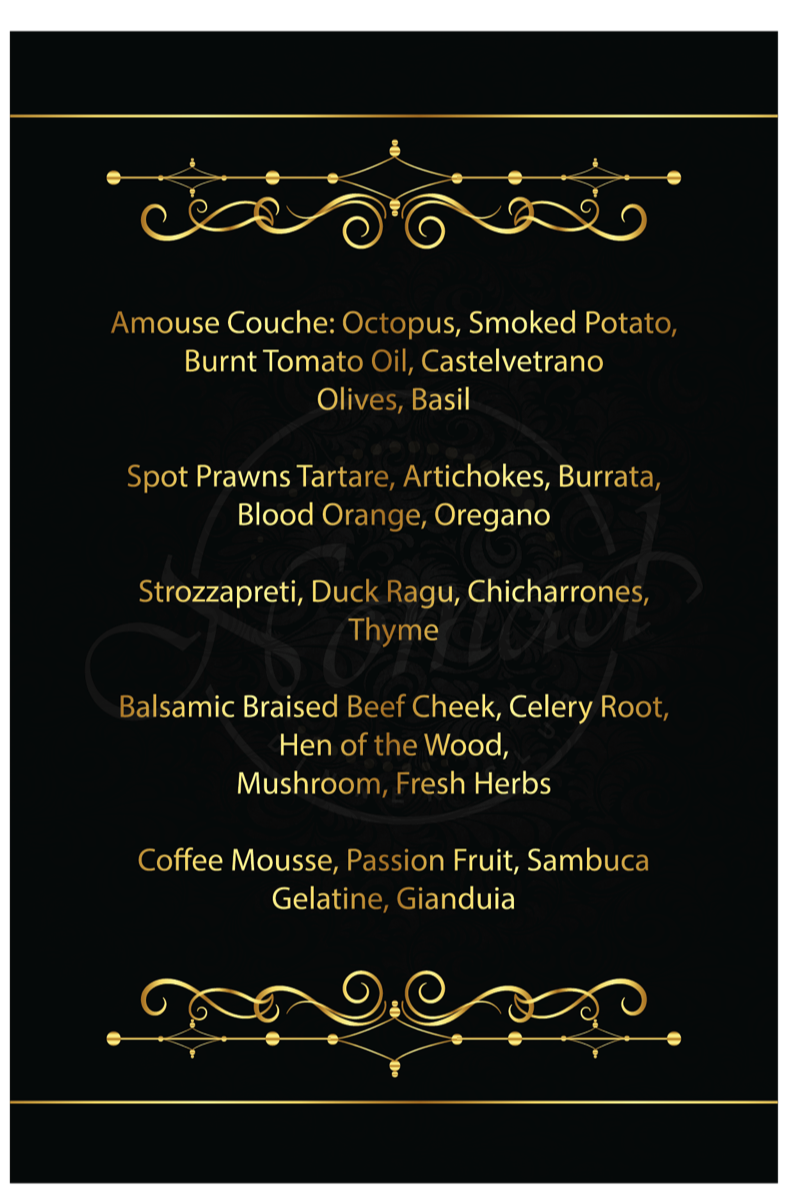 Chef Silvia Barban, Top Chef USA Season 14
March 18 Calgary
March 20 Edmonton
Current Residency:
Brooklyn, NY

Occupation:
Chef/Owner, LaRina Pastificio e Vino

Silvia Barban was born and raised in Northern Italy where she learned to combine its cuisine rich in butter, cheese and olive oil with the fresh tastes of her mother's southern Calabrian heritage. From "E.Maggia" Stresa culinary school, Barban began to find her way in the kitchen of the Maestro of Italian cuisine, Gualtiero Marchesi. She worked as a pastry chef, learning to cook modern and traditional dessert for Giancarlo Perbellini, and later moving into the kitchen as chef de partie. In 2012, she made the move to New York for the opening of Giovanni Rana Pastificio e Cucina. She was originally meant to be a part of a three month consulting team but stayed on as sous chef relishing the opportunity to work in Manhattan. After two years, Barban received an offer to become executive chef at Aita in Brooklyn who directed the restaurant using fresh local produce to create traditional and modern Italian dishes from her native Italian heart. Today she is the Executive Chef and co-owner of LaRina Pastificio, working with Giulia Pelliccioni and Roberto Aita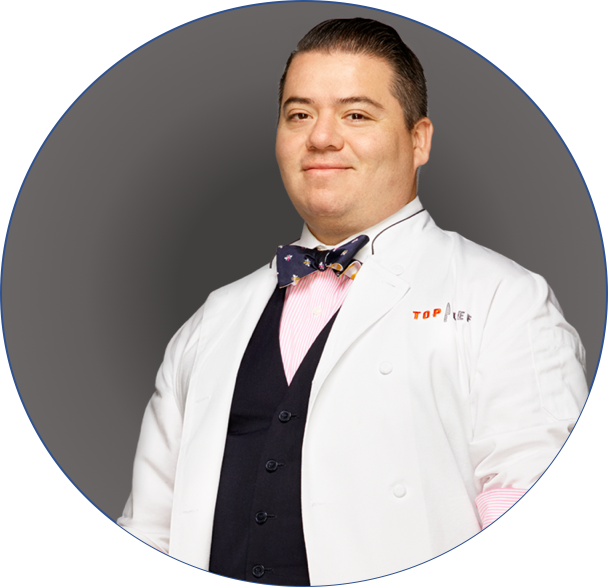 Chef Katsuji Tanabe, Top Chef Season 12
June 19 Calgary
June 17 Edmonton
Current Residency
: Los Angeles

Occupation/Profession
: Executive Chef/Owner, Mexikosher Restaurant
Born and raised in the heart of Mexico, the son of a Japanese father and a Mexican mother. Katsuji Tanabe has worked inside LA's most acclaimed kitchens, rom the four-star Bastide Restaurant to Beverly Hills' Mastro's Steakhouse. Tanabe owns MexiKosher Restaurant, the first authentic Kosher Mexican restaurant in Los Angeles and arguably the first of its kind in the entire United States. He recently expanded Mexikosher to the Upper West Side of New York City and soon plans to open Baranda in Los Angeles, a more upscale dining experience, named after his daughters Barbara and Miranda. Tanabe is proud to serve his community as a personal mentor and celebrity representative for Jewish Big Brothers & Big Sisters in Los Angeles. He happily offers his time and expertise for fundraising and volunteer drives for the group, as well as regularly working alongside the children that the group supports teaching healthy eating and cooking alternatives. After competing on
Top Chef
season 12 in Boston and
Top Chef Mexico
, Tanabe admits he's addicted to the rush of the competition and is eager to prove he has what it takes to bring home the title.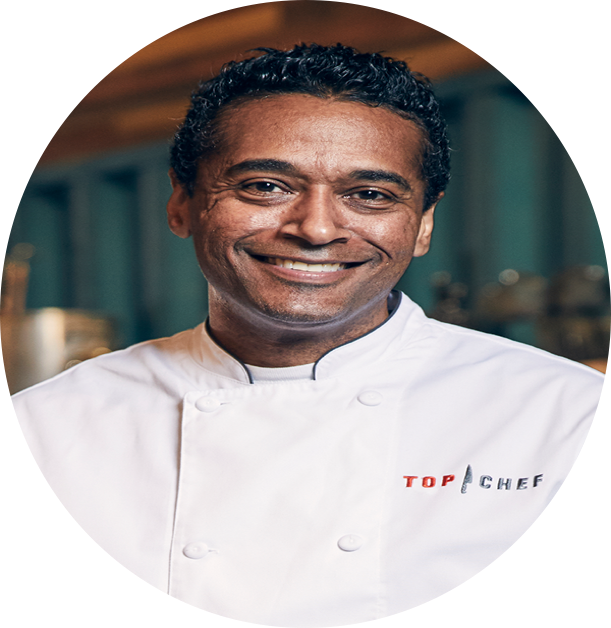 Chef Chris Scott, Top Chef Season 15
July 22 Calgary
July 24 Edmonton

Current Residency
: Brooklyn, NY

Occupation
: Chef/Owner, Butterfunk Kitchen

Chef Chris Scott began his culinary career in Philadelphia when the city was in the midst of a culinary revolution. He worked alongside notable chefs such as Kevin Sbraga, Mike Isabella, Al Paris and Michael Solomanov. After spending 15 years in Philly honing his skills and running two major restaurants, Chef Chris moved to New York City where he served as Executive Chef for CNN and Time Warner, overseeing major dining events. He has cooked for elite dignitaries such as President Barack Obama, Former British Prime Minister Tony Blair, South African President Nelson Mandela, and many other professional athletes and media personalities. In addition, Chef Chris has twice been part of a team that the James Beard Foundation has recognized with the prestigious "Dinner of the Year Award." In February 2016, Chris and his wife opened Butterfunk Kitchen, a soul food/juke joint restaurant that is heritage cooking at its finest. The restaurant was named BEST new restaurant in 2016 by Brooklyn Magazine and was also featured in
The New York Times
.